Interview with Sophie Mitchell
This week I continue the new 'from the horses mouth' interview series, talking to people within the UX and digital world to find out how UX research fits into their process.
This time I spoke to Sophie Mitchell, UX Lead at Whitbread.
Sophie is currently the UX Lead at Whitbread where she manages a small team of UX designers. She is also a founder and leader of the Ladies That UX (LTUX) London chapter.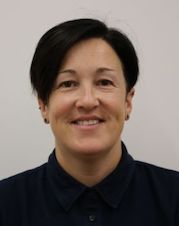 How long have you been working in the world of UX and digital?
I got into digital in 2006 when I was working at the Royal College of Surgeons as a Senior Administrator. I was there for 9 years working my way up the ranks but there was something niggling away inside me telling me there was something else out there.
Someone showed me a website they had built and I was absolutely fascinated by the code - you could say that I discovered my inner geek. I did a web design and development course at Birkbeck University and although it took me a couple of years after that to get the confidence to change careers, I did it! I got my first job as a Junior Web Developer and cut my salary by more than half. It was a huge challenge and one of the hardest things I've ever done as it was such a massive step and so different from what I was doing. I've always lived by the motto 'if you don't try, you will never know'. I'm always pushing myself to try new things, challenge myself and if it feels right, to just 'go for it'.
Honestly, I have never looked back, it was the best decision I've ever made. I won't lie, it was tough at first but it really was so worth it. After changing careers into development, I then discovered the world of UX and have truly found my passion.
What's been your favorite role?
That's a really difficult question to answer because I think every role has bought something different, with every company you're learning something new and overcoming new challenges.
I was the first UX designer at Rated People and I took the role knowing there was huge potential to build UX into the business. During my 3 years there, I defined and developed the role of UX educating senior stakeholders and teams across the business about the value of UX through the implementation of user research and regular usability testing. By continually sharing the work and insights from talking to customers, UX research and design was gradually embedded into processes and product lifecycles. I also expanded the team which included a dedicated UX Researcher. It was a huge learning curve for me, however I'm proud that I managed to achieve so much and such positive outcomes.
How do you convince stakeholders of the value of doing research?
Include them in the process and bring them along on your journey. All too often stakeholders see the finished solution on a live website or in an app, but if you take them along on your journey (regular updates, sharing customer feedback, testing quotes and highlight reels, sharing initial designs, getting their feedback), they will start to understand the UX process and thinking and it will also give them a better understanding of the value of UX.
Do you ever get to do any research yourself?
Yes I do now. Since the pandemic, I've been more hands on and using Usertesting.com to conduct rapid, iterative testing to validate design solutions. Some of their new features will allow us to create our own panels of participants to conduct more targeted evaluative research and have some live conversations for more proactive UX pieces.
What have you found is the best way of sharing your research insights or findings?
Show and tells are so important, not only to share findings back to your teams, but also to senior stakeholders. Share your findings and insights regularly using highlight reels, clips and participant quotes. Live streaming testing sessions so your peers can follow along as it happens is a fun and interactive way to get them involved. Our UX Researcher used to do an informative, monthly research round up which gave people a chance to understand what projects we were working on in the team.
What are you most proud of?
I think it has to be LTUX London. I got involved and founded the London Chapter, because I wanted to meet some other UX professionals and learn from them. After the first event, I realised there was a real need for regular events of this type and I've never looked back. I'm so proud of the way it has grown so much and I love seeing how engaged and dedicated people are. The UX community is amazing, always so collaborative and willing to help.
Along with a dedicated group of volunteers, we put on monthly events (ranging from user-led talks, inspirational panel discussions, lightning talks and workshops) and manage the day to day running of the Chapter. We are a not-for-profit, volunteer-led group who commit to donating 100% of the ticket cost to charity. The group has also given me the opportunity to mentor and guide those starting out in UX.
I've met such fantastic people through it and I've really missed the events and seeing everyone this year.
What advice do you wish someone had given you when you were starting out?
When I first changed careers to be a Front-end Developer, I wish there had been safe spaces to learn and collaborate as it would have really helped me along my coding journey. I'm lucky that I met the right people who introduced me to the original founders of the global LTUX and I was able to set up the London Chapter.
To others starting out, know that the UX Community is such a welcoming and collaborative community. There are so many groups out there and it can be overwhelming but just pick a Slack community or two and make some connections. I'd also suggest volunteering with a UX group, attend (online for now) meetups and conferences, reach out to people, find a mentor. Don't be afraid to contact people on LinkedIn or Slack, people love to help others when they are just starting out, I know I do.
What's been your biggest challenge?
Proving the value of UX.
I think it all depends on the maturity of UX in the company. At Rated People I stripped it right back so I could work out exactly how UX design and research could fit into the company. I introduced usability testing first to show the value of speaking to customers - it was received really well - and from there I slowly built the team.
I went from a team of one designing and validating my own work to a team of four with a dedicated research budget and UX Researcher. It was incredibly challenging because I had to continually prove the value of what I was doing and how it was going to benefit the organisation. That's never going to go away especially in organisations that don't have UX fully embedded in them.
What do you do when you get stuck?
Ask for help. I know I am never going to know the answer to everything and I have no problem in asking my peers. I ask my team for help all the time. There is someone in my team who is a better designer than me, I don't have a problem with that. We've all got our strengths. I also have a great network in the UX community too who I turn to and they have always been so helpful.
What book/video/podcast would you recommend?
I watched a fantastic video recently about the psychology of change aversion by the Lead UX at YouTube, Dr Robert Youmans.
Change aversion is defined as 'the general state of discomfort and anxiety when something familiar is replaced with something unfamiliar.' (Sedley and Muller, 2013)
At Whitbread, we have recently implemented some impactful improvements of the Premier Inn website. When first released, we saw a slight down turn in conversion and sharing this video with stakeholders was great in supporting our other assumptions.
The video talks about how making changes could potentially interfere with people's expertise of using a system meaning it takes them longer to complete a task. It also talks about how to overcome the change aversion - I highly recommend watching the video.
Thanks to Sophie for taking the time to speak with me. I am a regular at LTUX London and miss the events too. While LTUX is taking a break, Sophie suggested that you might enjoy The Research Thing events which have still been taking place this year.
If you know someone you think I should speak to for this series, do let me know.
---
If you enjoyed this interview and would like to read more like this, check out The UX Life Chose Me newsletter. Subscribe to get interviews like this directly to your inbox once a month.