Interview with Katie Valentine
This week I continue the 'from the horses mouth' interview series, talking to people within the UX and digital world to find out how UX research fits into their process.
This time I spoke to Katie Valentine, Lead UX Researcher at Marshmallow.
Katie is a UX researcher working at insurtech startup Marshmallow. Previously she's done user research in the public sector. Katie's also got two young children so doesn't get to sleep as much as she would like. Coffee is her friend.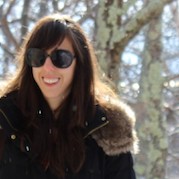 How long have you been involved in the world of UX?
Since 2015. Before that I was working in advertising in account management.
How did you get started in UX?
Many years ago, I worked at production agencies where we made trailers and TV commercials for games companies. After about five years of this I changed course and I started working at digital agencies where I suddenly became aware of this thing called 'UX'. I was part of big website design projects and the more I was around UX designers and researchers, the more fascinated I became with what they did. I was living and working in New York for a couple of years, which made it difficult to change roles with visa restrictions, but once I came back to London I decided to try and make a career change.
I did a lot of research (and some major dithering) into how to do this and came across General Assembly. I did the 3 month intensive UX design course and went from there really. I know that bootcamps nowadays have a mixed reputation, but for me it helped to kickstart the process. I think it also definitely helped that I wasn't going in cold - I knew what UX design was, I had worked in tech and been part of multidisciplinary teams. I was used to presenting, working with clients and telling stories.
Networking also helped. I found to my great delight that the UX community is a friendly, open bunch of humans. I went to lots of meetups and called upon lots of ex colleagues and colleagues of colleagues for advice. I am very thankful to everyone who took time out of their busy lives to speak to me, give me feedback and encourage me. I try to pay this forward whenever I can when I meet people who are just starting out.
My first user research job was at GDS, which was just a dream come true. It was amazing to join a community of user researchers and learn from incredibly talented practitioners and leaders. I was very fortunate to benefit from some first-class mentorship and join a brilliant product team there.
What do your friends and family think you do?
I just asked my 7 year old and she said "go to meetings". Which is not untrue.
How do you convince stakeholders of the value of doing research?
There are a few things I've tried over the years that can help get skeptical stakeholders on board with research. The first is encouraging them to attend research sessions and see users with their own eyes. It's easier to believe in the problem and get behind change once you've seen it first hand.
The second is to speak their language. I talk about user research in terms of risk and how research helps de-risk an assumption, meaning we can all be more confident in a thing when we ship it. Without research, there's more risk that we're not building the right thing or building it in the right way and we would end up not meeting business goals and wasting money. A lot of money.
How have you found is the best way of sharing your research insights or findings?
Ultimately, it depends on the audience. Very busy stakeholders can just need the highlights, whereas your immediate team might benefit from much more detail.
I do really enjoy getting creative with presenting research findings. In the past I've tried things like getting the team up and moving around a research wall, I've created (bad) sketchnotes, I've posted Slack updates, I've done it by stealth - printing posters of user stories and putting them up in high-traffic areas around the office. I think remote working has hampered this creativity a bit, and I've done more slide decks with video clips or talked my way around Miro boards. These can work well if the story is crafted right, but I find there's nothing quite like all being in a room together clustered around something you can touch, pass around, walk around, move about…
What book/video/podcast would you recommend?
I love the Brene Brown Dare to Lead podcast series. I feel like we could be best friends if we ever met IRL.
I also read Angela Duckworth's Grit last year which had quite a transformational effect on me in terms of how I think about goals.
Also I recently watched this video called Think Fast, Talk Smart, which was recommended by Samantha Davies in an interview she did recently. It's about spontaneous speaking and has some great tips.
What's been your biggest challenge?
My ongoing challenge is dealing with bouts of crushing imposter syndrome. It's something I've always struggled with. When this happens I usually try and give myself a good talking to, remember all the things I've accomplished in my career and read about smart women for inspiration.
What do you do when you get stuck?
Take a break! The best thing for me is to get away from the screen. I try to leave what I'm doing entirely and clear my head. This often involves going for a walk. Reading some fiction usually helps too, and getting on with something else. If I leave the thing alone then usually some kind of inspiration will sneak up on me.
What are you most proud of?
In terms of my career it has to be working on two Coronavirus projects during my time at NHS Digital (testing and vaccinations). It was an incredible feeling of many people from different organisations pulling together under immensely stressful circumstances to deliver services that would work for thousands and thousands of people. When I think back to the situation in March, April 2020: the level of fear, the uncertainty, the feeling you were in a dystopian movie... and how amidst all that teams were spun up with such speed and everyone was trying to do their best work, to action policy decisions the minute after they were made, as well as deal with challenging personal situations at home. Well… it's absolutely the most humbling time of my career.
I'm also proud of taking the leap to change career paths. I was 30 when I did it, with a baby, and it was a really scary (and exhausting) thing to step off the wheel of an established career and push myself to do something new. I'm lucky I was in a position to be able to do that and I feel grateful for this new direction every day that I get to go to work and live it.
What advice would you give someone just starting out?
Find people who you can count on for advice. For me, this includes ex-managers whose opinions I value hugely, old colleagues and people I've never met who I contacted via Twitter when something they've said has really hit home or interested me. I'm also in a whatsapp group called 'Ask for Help' with some other researchers I've worked with before and I value this enormously because I know I can just message the group with any question and someone will try and help.
Also, practice self-reflection as it's a great way to get better at your craft. One of my managers used to ask me to watch back the videos of myself conducting sessions so that I could see where I was asking leading questions etc. It was (and still is) quite excruciating doing that but so helpful. At GDS we also practised peer reviews where we would observe each other's sessions and then give feedback. Others can often pick up things you can't, so it's a very worthwhile exercise.
What advice would you give someone who's been doing this for a while?
Remember to look after your wellbeing! I think as you progress in your career and take on more responsibility, it's easy to forget to look after yourself. But this is so important to avoid burnout, especially if you are doing challenging research.
Where do you see the future of UX Research going?
This is a tough one. I think a lot about unintended consequences of design and technology and how the things we create can so easily marginalise people and harm communities, especially when people don't have a choice as to whether they interact with your service or product or not, like in government or health. But of course, as we've seen lately with a well-known social media platform, this also applies at a much wider scale too. I would like research as a discipline to help guard against this, such as by challenging areas of our practice that perpetuate harmful social norms. We have to do better.
In terms of spheres of influence, I think research will get more and more strategic, driving business decisions. Ultimately, I'm really excited to see what user research will be like in 10 years time. What kind of technologies will we be dealing with? How will our discipline have evolved? What new methods can we embrace? And, what will be the biggest societal and global issues that we will have to consider?
Would a governing body to help with training, standards and ethics help or hinder UX professionals?
I don't see why it wouldn't be a good thing. In fact, there's lots that could be gained from something like this, especially in terms of ethics when conducting research. For instance, there's often a significant imbalance of power between researcher and participant, so having something like guidance and training to help researchers recognise this and redress that imbalance would be very helpful. Many researchers don't get any kind of ethics training in their jobs and this is a problem. (I highly recommend the book Design Justice by Sasha Costanza-Chock about power, design and social justice.) I would also like to see some kind of formal supervision for researchers in place when they are conducting certain types of research, and perhaps a governing body could help standardise this. I did about two years straight of very challenging research and it can be really tough.
Thanks to Katie for taking the time to answer my questions. Marshmallow are currently hiring for a Lead UX Researcher. Katie says "It's such an exciting time to join the company (we've just reached unicorn status) and we have a great mission. Best of all: lovely, smart, genuine people."
If you know someone you think I should speak to for this series, do let me know.
---
If you enjoyed this interview and would like to read more like this, check out The UX Life Chose Me newsletter. Subscribe to get interviews like this directly to your inbox once a month.