Interview with Catherine Richards
This week I continue the 'from the horses mouth' interview series, talking to people within the UX and digital world to find out how UX research fits into their process.
This time I spoke to Catherine Richards, Head of Customer Design at Tesco Bank.
Catherine is an experienced design leader and has worked for some of the UK's leading banks where she's led on embedding and deepening a culture of customer-centricity through Design. She's currently at Tesco Bank and her work includes defining and realising the customer strategy through propositions and experiences that ar developed so that they focus on the needs of Tesco Customers. Three words that best describe Catherine, tenacious, candid and fun.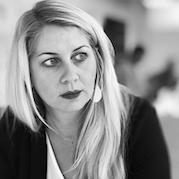 How did you get started in UX?
I live in Edinburgh and I've worked in financial services for 17 years. I studied law at Uni so started life as a junior in a solicitors firm thinking I wanted to be a solicitor, before I decided that's not what I wanted to do.
So I actually started as a change analyst on a change programme at Royal Bank of Scotland. I was in change management and programme management for seven years and towards the end of my career at Royal Bank of Scotland, I got the opportunity to support a restructure, part of which was to invest in design.
Up until that point, design was mainly carried out by agencies and it wasn't really a capability that was held in-house. They wanted to make that investment specifically in design thinking, so I sort of fell into design as a result of doing that work. Because I was involved in the project I got asked what I wanted to work on and I said I wanted to help set up the design team and the design function. I got to work on the first design thinking-led project in the bank and this involved us popping up the first design studio in the organisation and working with McKinsey, who had their own design thinking methodology called Edge, which is fantastic. That project was seen as a hero project in the organisation and it culminated in replicating that approach for a number of other design problems that required solving.
At the same time, we started to build out design as a capability, from investing in Fjord to run bootcamps, to partnering with the London Royal College of Art to recruit graduates and work with their students on projects, which was really exciting.
I then left Royal Bank of Scotland and joined Tesco Bank. I was leading a small UX team of designers. At that time there had been a restructure internally; lots of people had left and the team had a lot of vacancies, so my first job was recruitment. We have gone from recruiting solely UX designers to building out what we call the design practice at Tesco Bank, we have this amazing capability internally that spans research through to UI through to service design. I think we started with six colleagues and today we now have a team of 36.
That's how I started my design career. I love it.
The best thing for me is I work with amazing designers every day. I'm not a designer by trade, but I learn so much every single day from the amazing team we've got. I'm really lucky to work with such talented people.
Do you think not having a design qualification affects your ability to lead the design team?
It doesn't affect me leading the team.
Personally, and behind the scenes, I do suffer a bit from imposter syndrome if I'm really honest. Because I don't have those credentials.
However, I tend to plough my energy into the team and let the work speak for itself. We've got a great track record. We've created a great ethos and culture within the organisation and we've been lucky enough to win a number of awards externally for our work.
I'm very confident in my ability to lead the design team. I can spot if something is not pixel perfect, I know if we're not using on-brand Tesco colours, and I can delve into the day to day with the UX designers when needed. My strongest attributes are delivering through others, using design as strategy, and critical thinking.
I do sometimes wonder if I should invest in a Design Qualification, however having been a design leader for almost 10 years now, I am confident I have the creds!
What do you do to combat imposter syndrome?
The biggest thing for me is having conversations with the people around me. I'm really lucky that there are some really senior people in my team and I get confidence from them that we're on the same page on specific things.
I also get confidence from external events, going to conferences, roundtables and speaking to people from different industries, or the same industry where you know they're experiencing the same issues you're experiencing. Keeping yourself up to speed on the latest strategies and techniques and tools and designs. It's always evolving.
At Tesco Bank, we're lucky enough to work with some great design partners as well. I'm very much a fan of partnership models. You can't do everything yourself so you should leverage the expertise around you, We work with Nile, Modern Human, Create Future and X-Design. These partners are experts in their fields, and we are constantly learning from each other. It's also a great way to bring the outside in.
You have a really interesting job title, Head of Customer Design, can you tell me more about that?
At Tesco Bank we have what we call the customer design practice. We are on a mission within the organisation to be customer obsessed and so for us, we're here to serve customers. It's really that simple.
The needs of the customer must run through everything that we do, so actually calling the team the customer design team is quite symbolic as we are designing solutions and solving problems for our customers.
My day to day is quite varied. I work a lot on strategy, which is continuously evolving in line with research and insights. I also get involved in shaping what we call design runways. These are strategic discovery and research pieces of work that we do if we're unsure of a problem or we're trying to get really specific on what the problem is we're trying to solve. These pieces of work are key to shaping new Propositions and Experiences for our Customers. In addition day to day management, I manage four design leads making sure that I'm there to help unlock any blockers or attend any stakeholder sessions or retros.
I get involved in lots of different things, but putting strategy into action from a design perspective takes up a lot of my time.
How does UX research work for the team?
The majority of our designers go through a rigorous training programme on how to conduct research. We co-created this programme in conjunction with our design partner, Nile. This ensures that we are evolving our Research capability internally.
Nile are on hand to coach us whilst we are conducting research. This continuous coaching ensures we are always at the top of our game when it comes to research. It's been a conscious decision to invest in that - we could have just hired researchers, but we decided to take the talent we have in house and grow their capability
Can you talk me through your project process?
We always start with 'what is the problem we're trying to solve?'. Making sure that we understand the problem is critical and is often the step that is missed in the desire to get to a solution. And if we don't understand the problem, then actually stepping back and taking time out to do research and make sure we're spending time with customers to understand their specific issues or problems. Shaping up the problem we're trying to solve is almost half our process. We spend a lot of time in that discovery and definition phase.
We will run whatever research we think appropriate for that problem. For example, we might do a piece of ethnographic research or we might just do some market research along with speaking to some of our customers through one of our Customer Wedneday sessions. We'll use all data at our disposal - things like our complaints data and NPS data. All those touch points to make sure we truly understand the problem.
Then we'll go into solving the problem, with ideation and prototype testing, but I think the key thing for us throughout the whole process is that we're involving the customer. We involve them from the outset and we continuously have that ongoing conversation with our customers. That's really important for us. We've developed a whole framework, a set of tools and techniques at our disposal in order to do that.
When I first came to Tesco Bank I found there was a void between designers and customers. We were testing with customers but only when we had a fully fledged solution at the very end of the process.
We've flipped that on its head and now we focus on having customers involved throughout whether that's co-creation at the outset or validation at the end. It's hard to do. None of that's been easy to get to, but you just have to keep chipping away.
Who inspires you?
The people around me. My granny inspired me, my mum inspired me.
Specifically my granny, though. I grew up with my gran, I stayed a lot with her. She was a single mum, her husband left her when her kids were very young and she worked all the hours God sent to provide for her family and I think a lot of my values have been instilled from just how phenomenal my gran was.
Also my mum, she passed away a couple of years ago. She was literally my best friend. She worked three different jobs just to provide for the four of us and that really inspired me. But definitely my granny because she was a really strong willed, strong minded lady and a lot of that's been instilled within me as well.
Where would you recommend going for UX resources?
I always go to LinkedIn. I just think it is one of the best resources for articles, podcasts and blogs. The team has a WhatsApp chat and we're always sharing stuff that we see on LinkedIn.
And I'm currently reading Org Design for Design Orgs by Kristin Skinner and Peter Merholz. Our team has grown significantly so I am currently questioning if we're set up for success and have we got the right structure in place. I read it years ago, so I am just refreshing!
I'm also a big fan of some of the big consultancy companies who write a lot of research papers. McKinsey; Deloitte; I'll always do a bit of research on their papers because they've got such a global reach and their point of view just feels rounded. And it's across industry as opposed to just internally looking at financial services.
I don't listen to a lot of podcasts but during Covid I listened to the 11FS Breakfast Show. They did an 08:30 show every morning during Covid and had all these different speakers on. It was so good. I'd definitely recommend going back to listen to some (particularly the episode with Sigga, our very own Chief Customer Officer!).
Lastly, I'd love to get back to going to conferences. Virtual conferences are good, but they're just not the same as interacting with people face to face so I'm hoping to get to a conference in 2022.
What's been your biggest challenge?
I think team engagement during Covid and keeping the team together. A lot of people will be the same, but you really lose something not being face to face with people.
I struggle with working from home if I'm honest. It's very convenient but it's not something I want to do all the time.
When we first went into lockdown just trying to connect the team and hold everything together was a massive personal challenge for me. I just felt like you weren't really connecting with people. Everything was on video and everybody was a bit stressed about the pandemic.
We've got into a better rhythm now, but establishing that has been a really big challenge. I mean how many quizzes can you do on Zoom?
Over the last six to eight months, whenever guidance allowed, I've been going back into the office, but one of the things I've been doing is trying to do one-to-one sessions with my team by going for a walk or coffee, so trying to keep that connection going and that's been successful. But again not everybody wants to do that or feels comfortable.
Onboarding virtually has also been a big challenge during Covid. Up until December we had maybe 10 people in the team that we'd not met physically, so trying to integrate them into the team and establish all the rituals that you've set up to try and hold the team together has been a challenge.
You want to make sure everybody's okay and still engaged, because you don't see people outside of meetings to grab a coffee or sitting together for lunch. You don't have the in between time.
What are you most proud of?
My team. They are all superstars.
I'm really lucky that we've got an amazing team and everybody works so hard. We're trying to do the right thing for customers and fly the flag internally for our customers, bringing them front and centre of what we are doing.
We've had a lot of internal promotions in the last year or two. Watching people grow in their careers gives me huge satisfaction. We're also been trying to bring more grassroot talent into the team and that's been hugely satisfying, watching those individuals grow in their UX craft.
It makes me really proud of the team. And we've won some quite significant awards from our design work which is always nice but it's more the ripple effect that winning those awards has had within the organisation that makes me most proud, because there are lots of people and work behind them.
So I'm really proud of the team we've built and the journey that we've been on to get to where we are today.
What advice would you give someone just starting out?
One of the things we struggle with is our entry level design role requires you to have one to two years' experience and we find a lot of people just don't have that. I would encourage people who are starting out to use those summer months when you are not studying, to do some work experience. When I review CVs I'm looking for any experience, so start thinking about that early on. And start thinking about a portfolio. It's one of the things we really look for when we're hiring so we can really understand what you have done and the depth of your thinking and process. So try and document early on anything you're doing and your process.
I think a lot of it is people's energy and passion and what they are interested in outside the day job. A lot of the design team in Tesco Bank do lots of extracurricular activities outside the day job - photography and cooking and all sorts of things. It's really interesting to hear the whole picture from someone when you're recruiting and not just the bread and butter of design.
Where do you see the future of UX Research going?
That's an interesting question. From a Tesco Bank perspective we are focussed on two outcomes when it comes to UX research; the first is increasing our cadence around ethnographic research - this is something that is so, so rich when it comes to understanding customers motivations and behaviours relating to their money life.
At present we tend to do it on bigger pieces of work as opposed to continuously, and that's something we'd like to do, where we're always connected to our customers day to day lives. That's quite an investment, but it's something we'd like to do more of in the future.
The second is access to research within the organisation. Making sure that it's not just designers that have got access to insights and research, but every colleague has, and that they understand how to use and interpret that research and insight. Empowering others to understand and learn about research has huge advantages when it comes to understanding customers and creating empathy in any organisation.
Would a governing body to help with training, standards and ethics help or hinder UX professionals?
To some extent it would help but I think there's probably pros and cons.
One of the things that we're really focused on is accessibility and inclusion. Many companies get away with not providing accessible services, something we're really passionate about at Tesco and something we're continuously trying to improve. So from that perspective I think it could be useful. But the flip of that is you don't want people just ticking boxes, you want them doing it because it's within their values; it's who they are.
It's a double edged sword, isn't it? It brings with it a whole set of potentially regulatory considerations and that can in turn involve investment, time allocated to make sure you are adhering to that governance.
I would like to see more rigorous governance on things like accessibility and sustainability. Because I think it's important. How sustainable is your design? How are you contributing to net zero emissions as a design team?
All of those things are very prominent and rightly so.
Thank you to Catherine for taking the time to speak to me this month. You can listen to Catherine's podcast 'What does it mean to be customer obsessed?' on the UserTesting Human Insights podcast.
And Tesco Bank are always looking for great people to join the design team, you can find all their roles on LinkedIn, if you are interested in solving real problems for Tesco customers, get in touch.
If you know someone you think I should speak to for this series, do let me know.
---
If you enjoyed this interview and would like to read more like this, check out The UX Life Chose Me newsletter. Subscribe to get interviews like this directly to your inbox once a month.