My Role
UX Designer
Project Details
Date: September 2015
Duration: 2 weeks
The Process
Zhenjie is a full time student and training for a half marathon so I interviewed him on his daily schedule to see what key issues he had.
From what I learnt I created some sketches of how an app could fix some of the issues that had come up. Being a runner myself I was interested in how an app could fit his half marathon training into his busy calendar, including a training plan which would change depending on the training Zhenjie managed to do that week.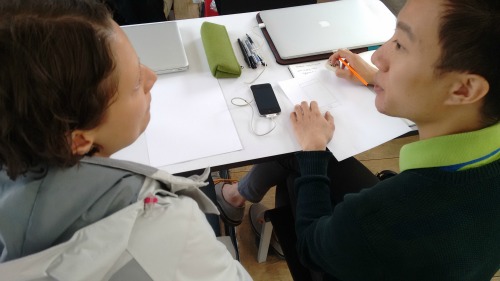 However when I went back to Zhenjie for a second interview I realised he was quite happy with his training plan and the real issue was more to do with having several large tasks to complete and needing to prioritise them.
This changed the focus from a running app to a to-do list app.
There are many to-do list apps available already and I was struggling to do anything interesting with mine. But as I wrote out a list of possible tasks it suddenly occurred to me that most of them were things that could take days or even weeks to complete, for instance reading text books for his studies.
"Wouldn't it be cool if you could tick off small bits of the task to show some progression, even though the bigger task continues to sit on your to-do list"

The thought that got me started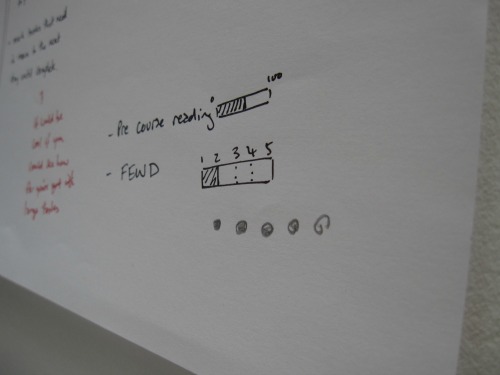 I sketched out the different screens that the app would need giving me a paper prototype which I could use to check how the flow of the app would work. This helped me to see where I was missing things like back buttons or even where whole pages were missing.
At this point I also started to sketch out a possible homepage widget which could show how you are getting on with a task without having to open the app.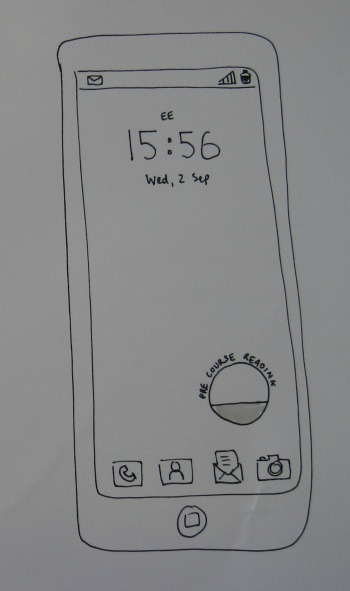 With a working clickable prototype using POP App, I tested with four possible users including Zhenjie. Feedback was positive. Two new ideas were discussed; Motivational quotes rather than just 'keep going' text and the idea of showing people stats of how long a task was taking along with an estimated finish date.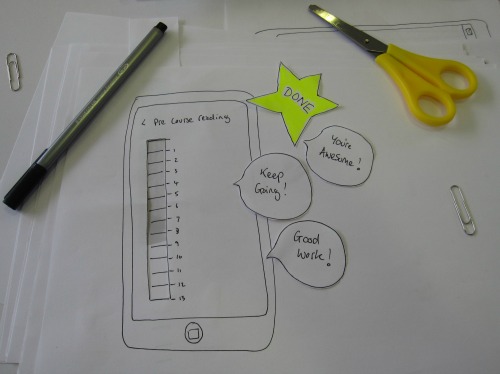 Next I started the visual design process by creating a mood board. I was looking for images of peace and motivation which meant pastel colours and landscapes for me.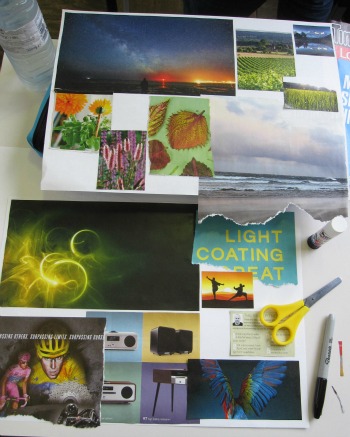 The mood board coupled with a word association exercise helped me to create a style tile which collected all the fonts, colours and sample images together, which helped me to keep the app consistent when I built the high fidelity mock ups.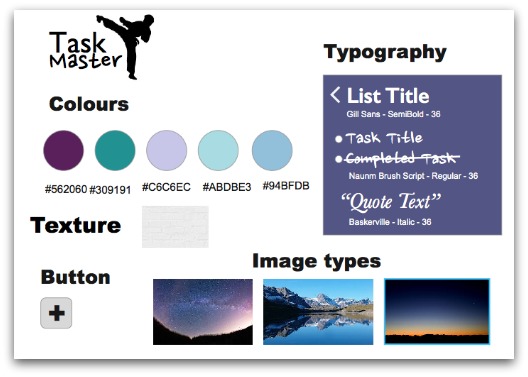 I created the visual designs using Sketch App. I started with the main page which shows the breakdown of subtasks for the bigger task. The idea being that every time you tick a subtask off your list the background image and motivational quote change as a 'reward'.
It was really important for motivation that you can see what you have already completed, so I started by greying out the completed subtasks, but this was very hard to read.
When I discussed the issue with some of my colleagues the idea of ticking things off or crossing them out as you would on a paper to-do list came up and when I changed the design to reflect this it worked much better. The line also shows the affordance of how you would cross a subtask off.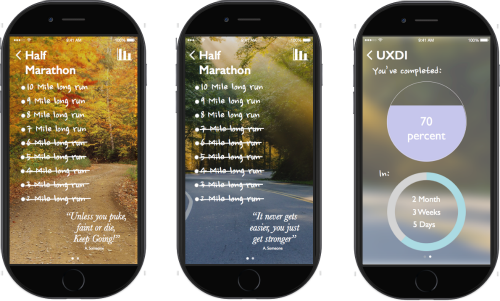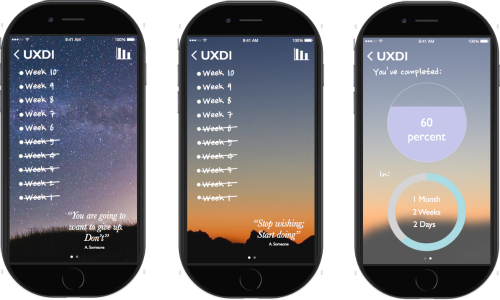 Happy with the main list page I moved on to the stats page. Here I added two circles, one showing how much was complete and one showing how long it had taken. Deciding on a background for this page was difficult, but once I blurred the 'reward' image the information stopped feeling lost and the two pages felt connected.
Next Steps
At this point I ran out of time, but the next stage would be to look at the other pages in the app and how to style them so they feel connected to the sublist pages without the 'reward' of the beautiful images becoming lost.
I had also started to play with how the app 'button', instead of a homepage widget, could indicate how far you have gotten with your main task, but this also needs more work.
---
This project was part of the General Assembly 10 week full time User Experience Design Immersive course.