My Role
UX Researcher
Project Details
Date: September 2014
Duration: 1 week
Project Lead: Alison Burt
The Process
Everyone was aware that the University Intranet was in need of a re-design, so before the re-design started we set up four focus groups with members of staff to find out what they needed.
There were three parts to each session. We started by asking them what they used the current site for, capturing their answers on post-it notes, while I wrote notes as they explained.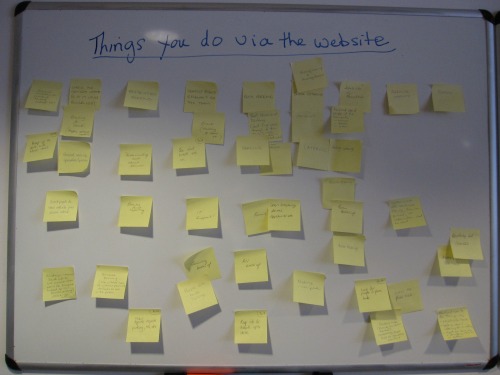 We then split the groups into two and asked them to do a card sort. Before the session ran I created over 100 cards each with a single item from the current intranet and a few from feedback we had had in the past. We then gave the groups 20 minutes to sort the cards into groups and give each group a title.
This bought up some really interesting groupings along with some very informative discussion amongst the participants.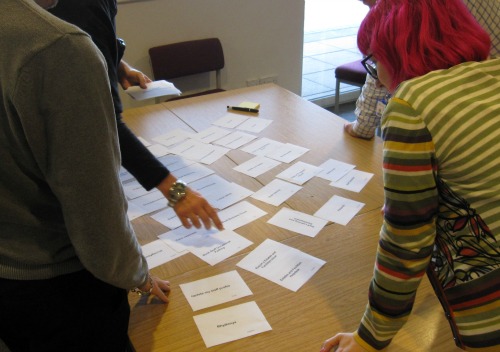 Finally we asked the users for their wish list for the new site, while I again took notes.
Everyone wanted an easy way to find members of staff across the University, along with easy access to the things they use on a regular basis, for instance booking catering, rooms or visitor parking.
Next Steps
The focus groups went really well but one group were not represented at any of the sessions - academics. Due to time constraints they could not attend our sessions, so some other way of collecting similar data must be organised, possibly one-to-one interviews.
This piece of research will inform the information architecture and design of the new intranet, which if done well will help to make information finding for staff much quicker and easier, which should give them more time to work on more important things.