RNIB - Technology Support Squad
August 2016 - Present
Electronic devices are a really important way to give visually impaired people more independence and freedom.
As a member of the Technology Support Squad for the RNIB I help visually impaired people with the issues they might be having with their electronic devices. It might mean helping them to get started with a new device, set up new software or help with issues when a screen reader cannot pick up the error message.
It is only a few hours a month, but it makes a huge difference to the people that I help.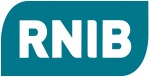 Ladies that UX - London
May 2016 - Present
I look after the day-to-day running of the Ladies that UX London twitter feed using TweetDeck. I share this role with other volunteers who tweet during our monthly events while I link out to articles which I think will be interesting to our members, promote the events in the two weeks leading up to them and retweet and like other appropriate tweets.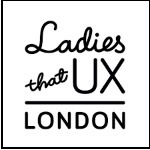 UXPA UK
October 2014 - Present
UXPA UK run an event or set of workshops each month. I have been helping out with the registration desk, setting up and tidying up at these events. I have also taken photos for the flickr page and write blog posts of the events I attend.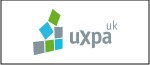 NHS Blood and Transplants
November 1998 - Present
I have been giving blood since I was old enough to do so. I came very close to needing a blood transfusion when I was a child and vowed I would give blood when I was old enough. After all if you do not donate [if you can] you can not expect there to be blood if you or your family ever need it.
In August 2016 I made my 50th donation.